Jul 15, 2021
In Conversation With... Graffiti Kings
Darren Cullen aka SER, head honcho of the original art disruptors, discusses their early adventures on the streets of London to their pioneering work on the streets of Decentraland.
Tell us a bit about the history of Graffiti Kings, the people behind it and how the group and its art has evolved.
We have been creating on the streets of London since the early '80s. We scuffed our knees in the golden era of UK BMXing and skateboarding while at the same time kick-starting the birth of UK graffiti and hip hop. In fact, we are some of the few remaining Godfathers of British Graffiti that are still active today. We would spend every spare minute of the day painting our artwork on the side of any surface possible, then we took our art and painted it on the side of the London Underground system while dodging laser tripwires, razor-sharp fences, and the mighty electric third rail.
Then came the '90s with Acid House and we climbed high-rise tower blocks to set up pirate radio aerials, broadcasting our pioneering music live over London while raving in dark sweaty clubs and fields to real DJs with boxes of vinyl without a USB stick or laptop in sight. Hence our love for music and our very own internet radio station, Graffiti Kings Radio.
With adulthood and rethinking our lives, we started painting walls legally & formed Graffiti Kings, the UK's first professional graffiti and street art company. We have collaborated with many global brands and celebrities like Adidas, Evisu, Nike, Calvin Klein, Will Smith, Drake, Justin Bieber and Cara Delevingne to name a few.
Our creative process always starts with a good idea; then we bring that idea to life in unique and unexpected ways.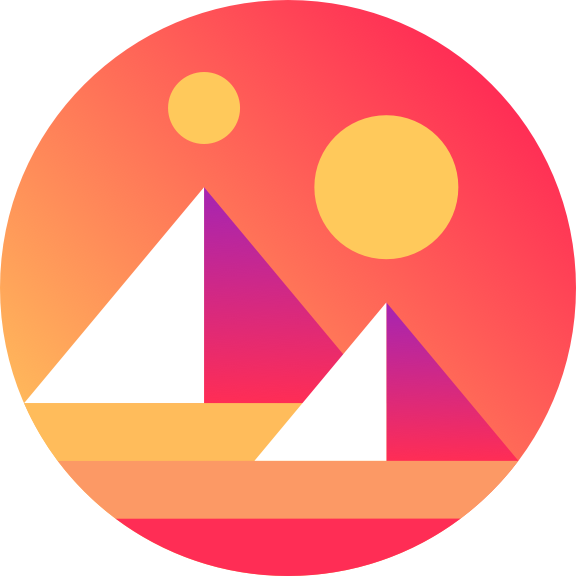 What experience will you be bringing to Decentraland Art Week and Decentraland generally? What can the community expect?
A few months back we held the biggest all-female art show, 'Graffiti Queens' in Decentraland with 273 artists – this was just a taste of what the community can expect.
What's your experience of Decentraland been like so far?
It's AMAZING, it really is. The night of our Graffiti Queens show added a whole new level to my view on what Decentraland is about to bring to the world. When the Graffiti Queens show went live, me and my family looked at each other and were like WTF THIS IS AMAZING. Our online radio station Graffiti Kings Radio was streaming live at the event and this was thumping out of my home speakers while we ran around the metaverse with hundreds of other avatars skipping across the walls we decorated with art. Watching Ken Bosak jumping up and down on top of the virtual speakers while he streamed the event live on YouTube. The scene was set to night mode and the laser lights lit the metaverse sky, letting all nearby know that something cool was going down. I didn't want it to end, although I bet my neighbours did….. BOOM BOOM BOOM windows shaking.
You log on and hit 'Graffiti Kings' mode. This turns Decentaland into nighttime 1970s New York meets Miami Art Basel meets Ready Player One.
There are a lot of clean, blank walls in the metaverse. With no restrictions on space and theme, what would be your dream project in Decentraland?
To make it look like the New York transit system in the '70s with a touch of Miami Art Basel.
What would your perfect digital art exhibition look like? Which artists would feature?
You are about to get a little taste on July 17th :) Make sure you are there to find out – Vegas City SkatePark.
A user wanders into Decentraland in 10 years time. What virtual experience will you have created for them (no restrictions on tech)?
You log on and hit 'Graffiti Kings' mode. This turns Decentaland into nighttime 1970s New York meets Miami Art Basel meets Ready Player One. Every user is able to create their own artworks on every surface. VR headsets and virtual spray cans at the ready, it's a race to claim the clean spots high and low. The longer/higher your art stays up without getting painted over, you get rewarded. The art cannot be destroyed by mindless vandalism, it can only be painted over by someone with more votes than you. That's right – all the art put up can also be voted on with a thumbs up, no thumbs down.
You've been playing the game for two months now, putting art on every surface and many of the pieces have been voted and you got, let's say, 100 UP votes. Only an artist/player with the same or more UP votes can paint over your art. So your art has been painted over by an artist/player with, say, 10 more UP votes than you. Hopefully the other works you have left up around the metaverse are still generating more UP votes, which will enable you to eventually take back ownership of the wall. If all your art has been painted over – maybe your art has been targeted by another artist – you simply have to get out there and find new spots to paint on to generate new UP votes. OR – you join a crew :) ohhh I'm getting goosebumps :) YEP you can create your own crew or join a crew if you have the required UP votes needed to join.
Now the Graffiti Kings Mode has hit a new ultimate level as you tell your new crew mates about artist SPIT going over your walls and now the fun really begins. Who will become the new Graffiti Kings?
Why is the virtual social world of Decentraland important for digital art?
If I could visit a high street art gallery or art museum everyday I would. But now with Decentraland I can and I get to find and see many more new artists from around the world and hopefully get to know them more by joining their online community.
How would you like the Decentraland Art Precinct – and Decentraland as a destination for digital art generally – to evolve in the coming years?
Hold more parties like Graffiti Queens :)
Find out what the Graffiti Kings have in store for Decentraland at the Events page. And don't miss their Art Week After Party, happening July 18.